ThingCo and Theo giving consumers control over their data
Data is valuable and firms have always known this. However, consumers are starting to realise how much worth it can be to them. Companies, such as ThingCo, are starting to help them gain value from the wealth of it. Patrick Brusnahan writes
Mike Brockman, founder and CEO of ThingCo, wants to take "telematics to the next level". Will ThingCo and its Theo solution be the answer?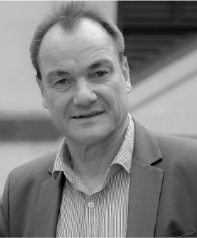 Mike Brockman, founder and CEO of ThingCo
Brockman spent 10 years working with telematics at Insure The Box. That company was bought by Aioi Nissay Dowa Insurance Europe (ANDIE), with a 75% purchase in 2015 followed by the remaining 25% in 2018.
However, Brockman didn't end his relationship with telematics there. He feels that "the insurance telematics model had pretty much died". Therefore, change was needed.
Enter ThingCo. It, with its "super duper dashcam" Theo wants to provide a car insurance experience similar to what a customer would get from a retail environment.
Brockman explains: "Clearly customers will buy a device if they receive some sort of value. They don't really want a black box, but they get it for cheaper motor insurance as a consequence. The technology itself, nobody really wants. If you're going to build a business model that is attractive to everyone, you need a device that consumers value in its own right, regardless of the insurance."
THEO
ThingCo's product is called Theo in an effort to "humanise" the solution. In addition, Brockman wanted it to stand out from other offerings in the market.
He says: "If you look at the branding we've put together, it doesn't look tech or insurance, it looks retail. We call ourselves a 'reinsurtech' a 'retail insurance technology company'.
"Essentially, we're selling direct to the consumer and the insurance benefits are secondary. If you think about how telematics is sold, it's insurance first, but this is the other way around. That means I can get access to the whole market. The whole concept of Theo is to be attractive to everyone for different reasons."
Theo is a device that has a dashcam, Advanced Driver Assistance Systems (ADAS), and tlematics. Furthermore, it has voice capabilities from Amazon's Alexa technology. It has the ability to "turn any car into a smart car" and collects over 1,000 pieces of information a second.
Brockman says: "We're going to sell this device direct to consumers and we're going to say this information and data is going to be yours. It's not the horrible insurers' who use that data against you if you do something they don't like or even worse, manufacturers who don't tell you what they use the data for. This is your data and we are here to help you use that data to your advantage if you want.
"Furthermore, the user can earn rewards such as free food and drink or discounts on experiences with membership."
"We're creating portable driving scores so you're not linked to any one insurer and we're providing the mechanism to get access to a panel on insurers to offer cheaper insurance to customers with this device."
Theo will retail at £220 ($284) including professional fitting and VAT. In addition, there is a £4.99 subscription fee which can be heard reduced if the user is willing to hear adverts through Theo. However, the adverts "will not be a Day 1 feature, it will be Day 2 or 3, which is within the next six months".
Furthermore, the user can earn rewards such as free food and drink or discounts on experiences with membership. ThingCo has a reward panel and already partnered with firms such as food delivery website Just Eat.
However, it is not just something that benefits consumers.
"Everything we're doing is in the insurer's interest," Brockman states. "They don't have to worry about the complexity of telematics or how to fund the device. We've already done that. All they have to supply me is cheaper insurance and I manage all the risk on their behalf. It's a business model that works for everyone."
Theo will be launching in Manchester for a couple of weeks before going UK-wide, which should be a simple matter as "the beauty of working with Amazon is that when we launch in the UK, it's as nearly as copy and paste as you can get to move into another market".
Brockman concludes: "We're eager to press that button to go, but we mustn't do it until we're 100% ready."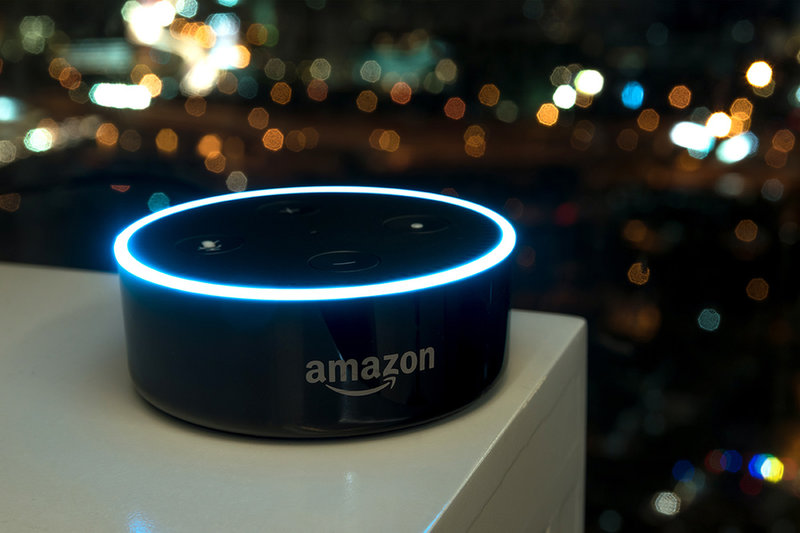 Amazon's Alexa technology will provide voice capabilities