While modern cars already have a lot of technology embedded within the vehicle, does that mean older ones are left behind? Not necessarily. Penny Searles, CEO of Smartdriverclub, believes that this is not the case and there is unlimited potential with data acquired from such vehicles.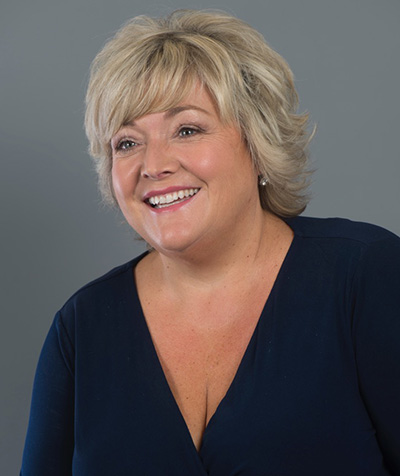 Penny Searles, Smartdriverclub
Penny Searles previously worked at Wunelli, a firm that supported insurance companies in the UK on how to use telematics data to reduce claims cost. It also provided services to insurers to ensure that. Wunelli was acquired by LexisNexis in 2014, but Searles decided to go back into telematics.
The result was Smartdriverclub which launched in September 2016.
Searles explains: "I saw the real benefits of being able to provide customers with something extra in insurance policies. I also saw the benefits of being able to show customers their driving behaviour and information about their car. You could price more individually for customers."
Two sides
While the firm offers a number of services, it has two main bits to it. Firstly, it has devices and data services for car dealerships. If selling a car with no connectivity at all, Smartdriverclub fits older vehicles with connected car services.
Furthermore, this can lead to cheaper car insurance. This is due to them seeing how, where and when they're driving. It can also look at a driver and see their propensity to crash and change their insurance accordingly.
Education is also given in an attempt to avoid crashes altogether.
"We take a lot of old drivers on," Searles says.
"There is currently a huge backlash [due to Prince Philip's crash] about if older drivers should still be allowed to drive because they are not as good as when they were younger. That's not necessarily true. The same applies to all drivers; some are good, but some need to come off the road. Telematics helps to identify that. They can see from their own data that they need to hand their keys up or they're pleased they can continue."

"Searles believes what makes Smartdriverclub stand out from huge firms is that it deals with data and customers 'altruistically'."
It is not only older drivers being unfairly maligned though.
"We're targeting anyone and everyone, but we're seeing that specifically older drivers are interested in the product as they are getting penalised as a group, as have young drivers. Those two groups are being penalised quite heavily," Searles explains.
Searles believes what makes Smartdriverclub stand out from huge firms is that it deals with data and customers "altruistically".
She says: "We're not a huge conglomerate that's only interested in securing the data for themselves and monetising it for themselves. We're not getting caught up in that whole challenge of getting a return of investment."
So what does Smartdriverclub hope for the future? Despite having an innovative offering, it does not have "millions" to promote itself.
Searles concludes: "We're doing a couple of arrangements at the moment with large network dealerships, but by the end of 2020, we're hoping to have around 200,000 members and we're on plan for that."
Smartdriverclub services
My Mechanic - This will alert a motorist if a car problem crops up, suggest what they can do about it and find a local dealer they can talk to. This includes TAX and MOT reminders.
Crash Assistance - If the customer is in a collision and Smartdriverclub can't reach the customer on their mobile phone, they will contact the emergency services and direct them to the location.
Stolen Car - An in-car tracker activated by the customer means that if it's stolen, the Police should know exactly where to look.
My Driving - Motorists can save money on fuel costs by seeing how efficiently their car performs on each journey with a smart driving history that helps them manage fuel use.
My Deals - Customers can save money on everything from servicing to new tyres. Just tap through the app for the latest deal from their dealership.
Value My Car - Smartdriverclub provides a valuation of the customer's car that's actually based on their car so that they can use this instant price for better deals and finance.
Where Did I Park? - A handy little map is provided to those that have forgotten where they parked.
On the move – an alert to the owner when the car start moving from the location it was left.
Business Miles – Business drivers can accurately record their business vs. personal miles and download the information directly into their expense forms, confident that it is validated information for mileage claims.